June 5-9, 2018
During this period, Wassion participated in Computex Taipei 2018, held in Taipei, Taiwan.
Computex Taipei is one of the biggest electronics conventions in the world, with a total of four locations.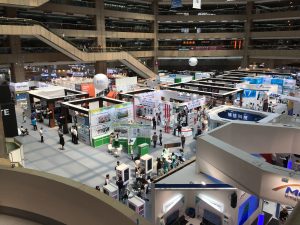 We participated with the objective of training buyers and supporting them in on-the-spot sales negotiations.
The main products featured in Computex Taipei 2018 were:
・Game related machines
The game market continues to be large, and there were many products such as gaming chairs and gaming keyboards.
・Optical cables
Taiwan is known to have quality electronic parts such as optical cables and wi-fi router cables.
・Barcode readers
There were several logistics-related barcode readers with different functions.
・POS related products
Several POS-related cash registers and touch panel products were present in response to the recently diversifying payment systems.
・Smart home products
Recently popular smart home-related products were present, including hard and software linked with surveillance systems and customer information management systems, as well as smart home products for homes.
・Mobile phone related products
Portable mobile phone chargers, mobile phone cases, etc.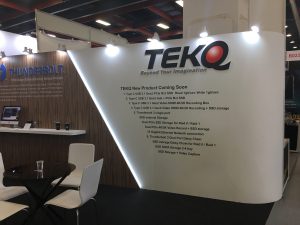 While it was not available, BESV's motor-assisted bicycle, which is also available in Japan, was on display.
We saw a wide variety of genres at this world-class electronics convention.