During the period of February 19th to 26th, Wassion produced and supported a collaborative event together with wagashiasobi, a Japanese sweets shop in Ota-ku, Tokyo, and Diniz Coffee, a specialty coffee café in Kagoshima.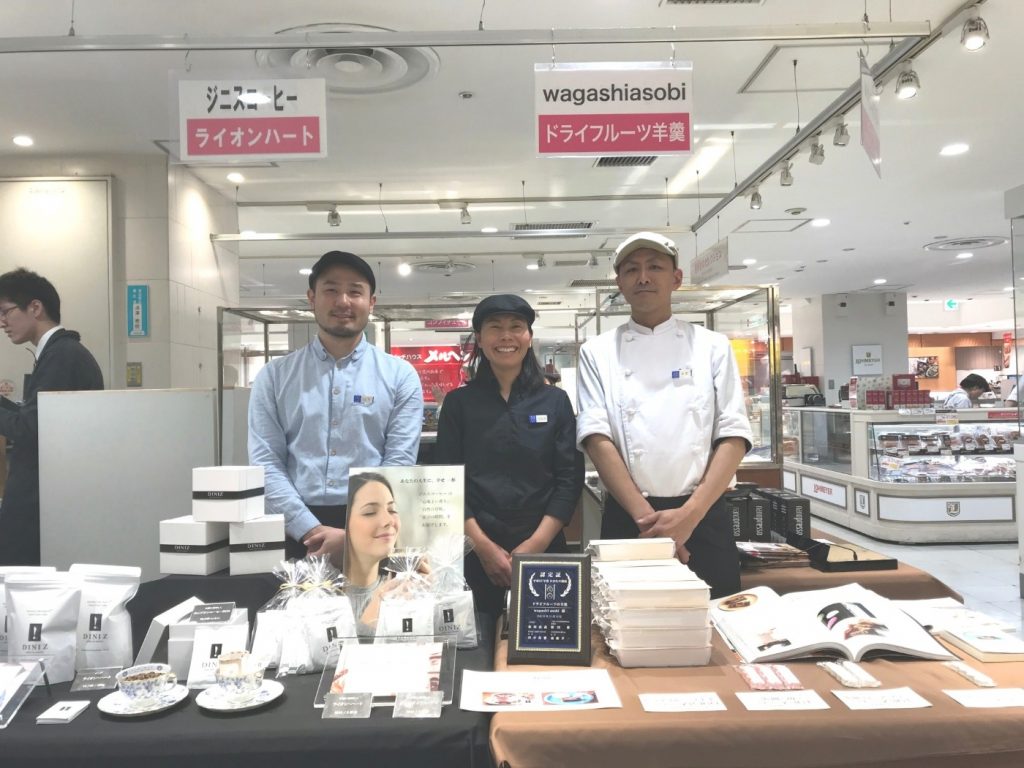 We offered a 'mariage' of wagashiasobi's three varieties of Japanese sweets – dried fruit youkan, strawberry rakugan, and miso fuyaki-senbei – and Diniz coffee's Lion Heart specialty coffee.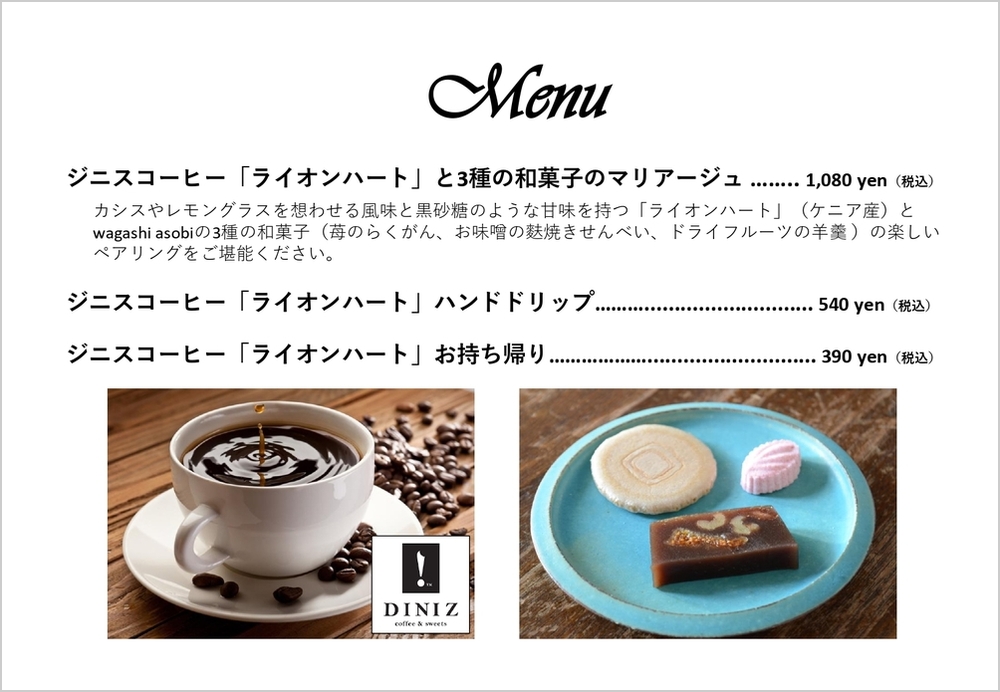 Specialty coffee gives different characteristics at different temperatures, so the customers at the café were able to experience the evolving 'mariage' of the coffee and sweets, as the coffee slowly cooled down upon serving.
WACACO's new portable espresso machine, Nanopresso, which Wassion imports and promotes, was also introduced at the booth and attracted the customers' attention.
We greatly appreciate all the customers who visited the pop-up café and store.