~ Limited model with Uruguayan professional football player Luis Suárez to be pre-launched during the World Cup ~
Wassion Co. Ltd., official agent partners with Tronsmart, will be presenting the "WP01" portable charger along with other high-end products from Tronsmart at the 86th Tokyo International Gift Show between September 4-7, 2018. The "WP01" portable charger uses the Qi technology, enabling 2x faster charging speed compared to conventional portable chargers.
In celebration of official brand ambassador Luis Suárez, who contributed to Uruguay winning all 3 games leading to the final tournament, a special Suárez package model will be pre-launched on the crowd-funding site, Makuake, until August 10th.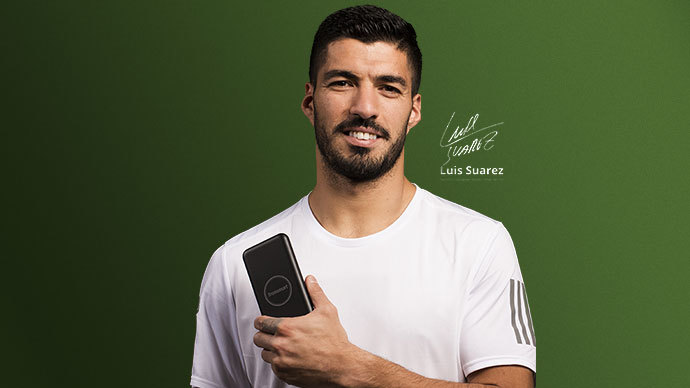 World Cup Uruguayan player Luis Suárez, brand ambassador for Tronsmart
According to a national survey, portable mobile charger was chosen as the #1 must-have item during emergencies such as natural disasters, and the actual market size increased after the 3.11 Great East Japan Earthquake (Weather news, survey conducted on April 3, 2018 among 3,565 respondents).
Tronsmart is a world-wide manufacturer for smartphone and tablet-related accessory products, and they are known for their products' high-performance and low prices. Knowing that providing reliable high-quality products is crucial in case of emergencies, we hope these products will meet the users' needs.
Our mission is to "establish a sustainable supply chain", and we will continue to support reliable manufacturers launch high quality products in Japan.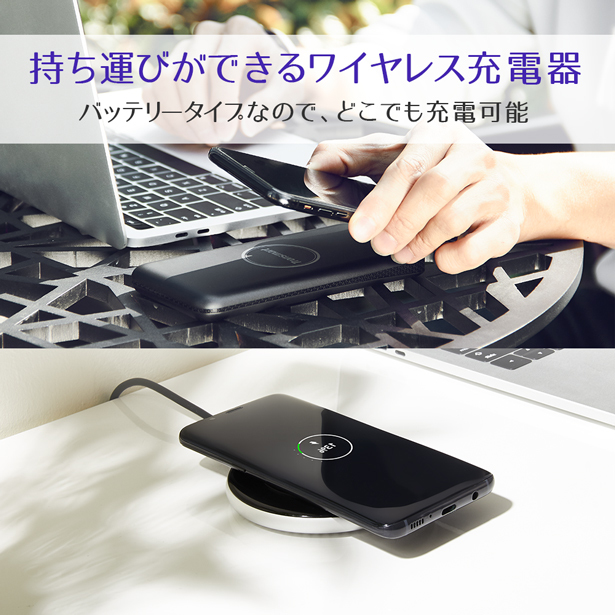 Features of "WP01"
■2x charging speed. No cable needed, enabling easy charging anywhere.
Conventional Qi chargers often require a cable, but the WP01 can charge any Qi-compatible mobile phone without connecting to a cable.
■High compatibility with a wide range of mobile phone devices. Unique technology that enables safe and fast charging.
The WP01 is compatible with a wide range of mobile phones and can charge multiple devices up to 25W. Up to three devices can be charged at once with the use of cables. Some quick charging portable chargers are known to cause damage to the phones due to exceeding voltage. However, the Tronsmart chargers have a specialized "Volt IQ" technology, which identifies the ideal charging speed of the connected device, enabling quick and safe charging.
For any questions regarding this product, please contact below.
Wassion Co. Ltd., PR representative: Yamashita
1-22-18, Mukomotomachi, Amagasaki-shi, Hyogo, 661-0043, Japan
TEL:06-6438-0166
FAX: 06-6432-6243
Email: info@wassion-japan.com
ホームページ:https://wassion.jp/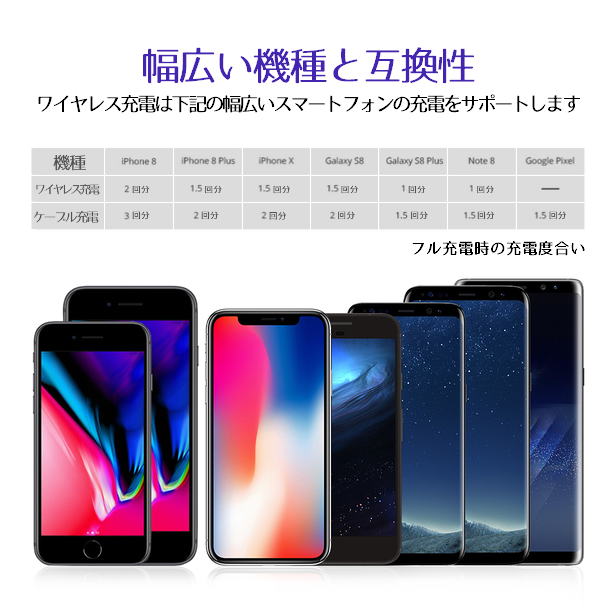 ■Luis Suárez's Profile
Luis Suárez plays as a striker and has become the top scorer in three leagues: Eredivisie, Premier League, and La Liga, making him the highest total score record owner in the Uruguayan national team. He has won several titles individually, as a national player, and as a club member.
■Product Overview
Product Name: WP01
Battery Capacity: 8000mAh
Weight: 360g
Size: 21cm x 10.5cm x 3.5cm